Industrial Wireless LAN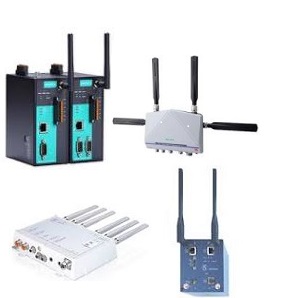 Industrial Wireless radios for communications where cabling is difficult and hard to reach locations. Ideal for harsh environments where high reliability of communications is necessary. Access Point radios are the main or master radio that communicates with all the remote radios. Remote radios don't communicate with each other but send their data to access point radios. A Bridge allows you to connect two networks together. For example one access point with a network of remote radios would communicate with another access point with it's network of remote radios.
Most industrial radios can be configured to act as an Access Point, Remote, or a Bridge.