Moxa

Moxa Distributor:
Industrial Ethernet Switches and accessories at discount prices. Whether you need a managed ethernet switch or an unmanaged ethernet switch, we carry Moxa's EDS Series, IKS Series, PT Series, and TN Series Ethernet Switch lines. We stock a full line of the din rail mount Ethernet switches.
Ethernet Switches -
Other Moxa Industrial Networking Devices -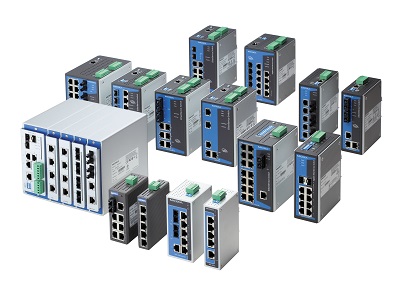 You can find a Moxa switch or device for virtually all or your industrial networking needs.