Back
Adaptive Filters
Danfoss VFDs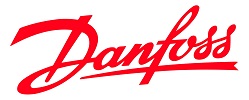 Danfoss VFD Drive:

Variable Frequency Drives to control motor start and speed. Saves on average 30% in energy costs and much more when considering motor repair costs and maintenance, not to mention the wear on the motor and equipment. Every motor should have a drive to make it last longer and run smoother.
Danfoss VFDs (Variable Frequency Drives) include several lines and types of drives for all types of applications,
micro drives
and
VLT® AutomationDrives
. Drive Model
132F
is a Danfoss Micro Drive, while the
Danfoss FC 301
,
Danfoss FC 302
, and
Danfoss FC 322
models are VLT® AutomationDrives. These Danfoss drives work with
240 VAC
to
480 VAC
,
single phase input
or
three phase input
. The VFDs are configured to work with single phase, .5 HP to 3 HP (1.2 amp to 9.6 amp) motors, as well as 3 phase, .33 HP to 350 HP (1.1 amp to 443 amp) motors. With VFDs designed for
constant torque
or
variable torque
applications, with or without dynamic braking, Danfoss has VFDs for any application. Danfoss has many more VFDs, so
contact RSP Supply
if you don't see one online that meets your needs.